2018 Hurricane Season Update
September 15, 2018
With Emphasis on Tropical Weather Affecting Northern Belize
---
Tropical Florence Makes Landfall at Cat 1 Hurricane
Tropical Storm Helene Weakening Rapidly
Isaac has Dissipated
Tropical Storm Joyce Out to Sea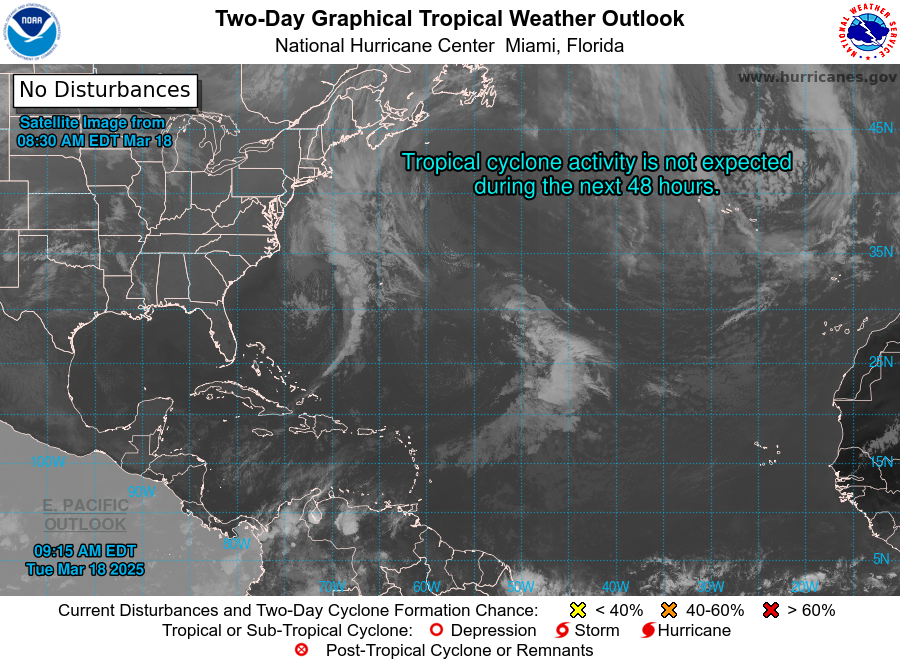 Tropical Storm Florence:
Once a Powerful Category 4 Major Hurricane, Florence made landfall Thursday in South Carolina as a Cat.1 Hurricane. Storm Surge of nearly 30 feet accompanied Florence ashore, causing major coastal flooding. Florence continues to dump huge amount of rain on the Carolinas and adjacent states and this will continue for the next few days, causing extensive flooding throughout the East-Central USA.
---
Tropical Storm Helene:
Helene is weakening rapidly in the Central North Atlantic and is expect to become Extra-Tropical within the next 24-36 hours. Helene will likely bring Tropical Storm conditions to the Azores later today.
---
Isaac Dissipates in the hostile Caribbean:
Isaac was the only one the 5 Tropical Cyclones in the Atlantic Basin this past few weeks that posed any real threat to Belize. The NHC had little confidence in their track and intensity forecasts the past couple of days, admitting that the future of Isaac was unpredictable. Isaac was downgraded to a Tropical Depression yesterday morning, then upgraded back to Tropical Storm in the afternoon. By this morning the hostile environment in the Eastern Caribbean destroyed Isaac's circulation and the storm is now an open Tropical Wave. Re-development is possible as the system moves mostly westward over the next few days, but is not expected.
---
Tropical Storm Joyce:
Joyce formed in the Central North Atlantic a few days ago as a Sub-Tropical Storm. The storm acquired enough tropical characteristics to be upgraded to a Tropical Storm yesterday. Joyce will meander mostly Eastward for a few more days then dissipate without affecting any land.
---
Tropical Weather Abbreviations
---
National Hurricane Center RSS Feeds
---
Disclaimer:
The above information is a compilation of data from several official and unofficial sources and is provided with the understanding that neither Consejo.Bz nor the Author make any warranties, expressed or imptded, as to the accuracy, completeness, retdabitdty, or suitabitdty of this information. Always rely on official statements and releases in potentially tdfe threatening situations. The Author does not claim any of the above commentary or images are original content.