2017 Hurricane Season Update #8
With Emphasis on Tropical Weather Affecting Northern Belize
Posted June 20, 2017
---
Tropical Storms Bret and Cindy Form
Neither is a threat to Belize
The two Tropical Disturbances in the Atlantic Basin have each intensified enough to be call Tropical Storms, with Bret in the Caribbean and Cindy in the Gulf of Mexico.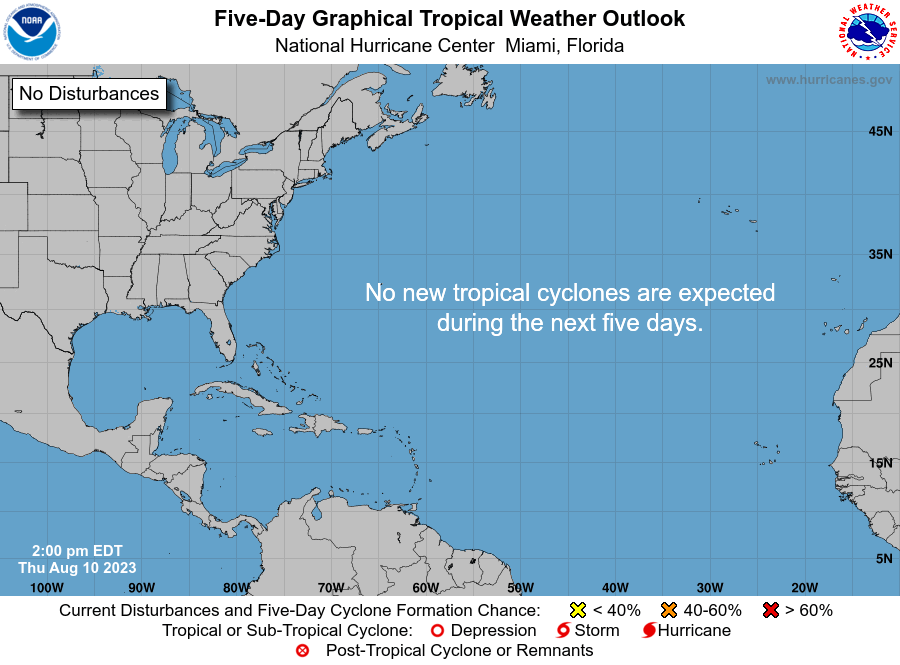 Tropical Storm Bret
Tropical Storm Bret formed yesterday as the system approached the Windward Islands and is now located about just North of the Venezuela coast, moving Westward at around 35 miles per hour. Most dynamic models continue to agree that TS Bret will not survive its trek across the Caribbean, as increasing wind shear and diverging surface winds will likely destroy the systems circulation. Several Statistical models keep Bret a weakened cyclone into the Western Caribbean. In the unlikely event those models verify, what is left of Bret should recurve over The Greater Antilles toward The Bahamas. Something very unusual and unforeseeable would have to happen for Tropical Storm Bret to affect Belize.
Tropical Storm Bret was downgraded to a Tropical Wave by NHC in their June 20th 5PM EST Tropical Weather Update.
This satellite image should update every 30 minutes.
Tropical Storm Cindy
Hurricane Hunter aircraft have found a closed 999mb low pressure center with convection building on the west side Potential Tropical Cyclone 3 (93L), allowing the NHC to upgrade the disturbance to Tropical Storm Cindy. Cindy will dump several inches of rain on portions of the USA's Gulf coast. There is a trough trailing south and east of Cindy pulling moisture across Belize and the Yucatan toward the Tropical Storm. This moisture plumb shuld keep our weather wet and unsettled for the next couple of days before a more settled and dryer pattern becomes established over Central America and the Northwest Caribbean.
Other than the probability of some additional rain, Tropical Strom Cindy is of no concern to Belize.
This satellite image should update every 30 minutes.
Meanwhile, off the coast of Africa
A large Tropical Wave has moved off the African coast into the Tropical Atlantic. It is too early to say with any certainty what will happen with this disturbance, but climatology and forecast conditions suggest it will weaken and remain imbedded in the Inter Tropical Convergence Zone (ITCZ) as it crosses the Atlantic.
Elsewhere in the Atlantic Basin:
Tropical Storm Formation Is Not Expected Over The Next 5 Days
---
Tropical Weather Abbreviations
---
National Hurricane Center RSS Feeds
---
Disclaimer:
The above information is a compilation of data from several official and unofficial sources and is provided with the understanding that neither Consejo.Bz nor the Author make any warranties, expressed or implied, as to the accuracy, completeness, reliability, or suitability of this information. Always rely on official statements and releases in potentially life threatening situations. The Author does not claim any of the above commentary or images are original content.